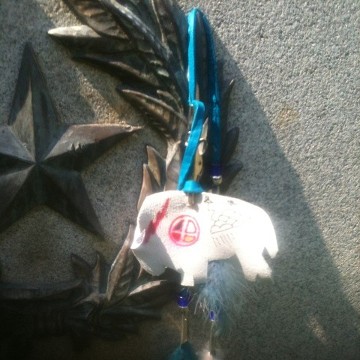 SCHEDULE:
12:00 PM: arrival and setup (motor homes are welcome - - however, no water or electricity is avail for motor homes.
1:00: PM Native concession stand and foods available.
4:00 PM - 6:00 PM: Native American "inter-tribal" singing and dancing.
6:30 PM: Annual Chief Bowles Memorial at the Chief Bowles Marker (also known as: 2nd day site "Battle of the Neches")
7:00 PM - 8:00 PM: Community Speakers and more Native American tribal singing and dancing.
Before the MEMORIAL CEREMONY food and crafts are sold to raise funds to maintain the land and fund our community service programs. We will be selling Indian Fry Bread, Indian Tacos, drinks, and more.
Come be a part of this tradition. Bring lawn chairs, canopy shades. (Camping overnight is permitted with prior reservation. Water and electricity is located on land)
NO GROUND FIRES, ALCOHOL, DRUGS OR WEAPONS ALLOWED!
We do food, clothing, toys and school supply drives for our people in need. Please bring any type of gift you can to the event for our donation drive. See our contact page to see how you can contribute.